Online Messages: November 27th, 2007
Message from Dr. Meg
Greetings to Each of You! Welcome to all of you who are new subscribers!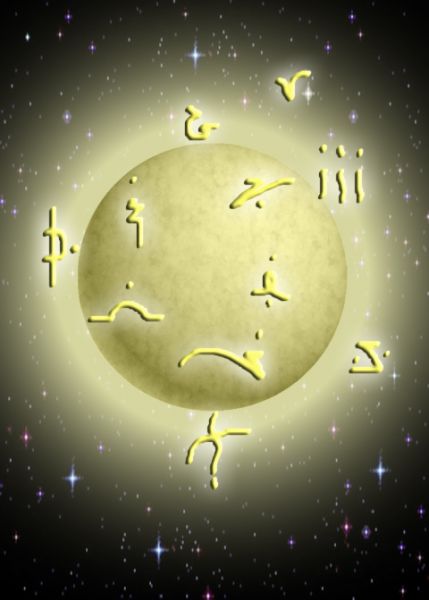 What a wonderful thing it is to be alive in this changing world! That's right changes are in the air. Are we ready to accept difference in our lives? Are we ready to embrace what it is we have worked for and intended for so long? Even when the changes don't look like what we expected?
As the new energies come in we are gifted with a cosmic cleanse that is shaking us out of our quiet, comfortable discomfort and into clear sailing. Sometimes these changes are subtle, but mostly of late they are huge. What we have intended, what we meant to create is upon us directly, front and center. With the holidays in conjunction with the unfolding, this is a time when we must exercise intentional self awareness, particularly with our emotional selves.
What are we feeling? Is what we are feeling ours or is it a response to things much greater, or is it that we are feeling the experiences of others, or even our world? As we are cleared of the energetic debris that has clouded our guidance, we are also becoming more sentient. More feeling of things beyond our general physical senses. We are feeling with our bodies, beyond our bodies even right through our external energy fields! What I am saying is that we are feeling things before they reach us. Talk about having a new set of tools! Wow. It is only to pay attention to how we feel in and around our bodies. We can know in advance things that are about to enter our experiences.
The body responses have been intense. Weight gain that doesn't want to come off, neck and shoulder pain, muscle cramps, digestive issues, some vision blurring, and even foggy thinking at times. Sometimes even the question of what reality we are experiencing in comparison to everyone else. It may seem as if we are on a completely different page when we communicate with others. This can get confusing! Think a mercury retro is a challenge? Hmph! This current energy has a mercury retro looking like a walk in the park!
What I want to say is shake off the things that are distracting and don't serve. Embrace opportunities that come with gratitude for everything that has led you there. Remember, the only reasons we are presented with change is because on some level we have created it and it is an opportunity to further our journeys from perhaps the stagnant, stuck sense of being to being in the flow, with the flow and careening toward realities that already exist because we intended it.
Rock gently with the energies and you will find yourselves right where you want to be. Say "NO!" to that which is not within your truth and say "YES!" to the opportunities that are coming forward. Sometimes when we intend a reality it doesn't always come to us the way we thought it would. Meant it to be. When left to the infinite possibilities sometimes we get even more than we considered. And that is generally a good thing!
There is going to be another star gate event in February, from what I can see, a new corridor opening. I am sure that the Masters will talk about this. Also, in December, toward the end of the month, They will be bringing forward their prophesies for next year. This is something that we do every year so if you are new to the list, don't miss that newsletter! As They have in the past several months, the Masters have once again requested me to include their light language symbols. They will interpret for you in their part of the newsletter!
My apologies if in the past couple of weeks you were not able to access my web site. My host was down which took with it all my incoming e-mails. If you sent an e-mail to me that I haven't answered, you might try again as I am just getting things back on track and may have missed some! My apologies. It couldn't be helped. We have moved the site to a new host and that should solve the issues all the way around.
Change is in the air for me as well. In this instance, it is bittersweet. After November, I am leaving the World Puja network. I wish Maureen Moss and the network nothing but continued success in all that is in the works. Maureen and I worked very hard to bring you nothing but the best and I know that Maureen will continue to do the same. I have loved having such tremendous guests and will continue to do my best to bring you current information on a variety of subjects...
It is an honor and a pleasure to let you know that beginning January 2, 2008, I will be broadcasting from shirleymaclaine.com, having been invited to join Shirley and all the other great hosts. My new show is called Continuum and I am in the works to have all of my new shows available on my web site. I will be broadcasting the first and third weeks of each month and will be announcing a stellar cast of guests shortly. The shows will continue to be on the events page of my web site and will be up in the next few weeks.
It has been wonderful to meet so many of you this past year. Each event has brought more of us together and it has been awe inspiring! I am in the process of planning next year and it promises to be even more spectacular! I still have a couple of spots for the December 11th -16th trip to Teotihuacan where we will meld the wisdom of the Masters with the wisdom of the ancient Toltec's for Initiation, the Master's walk. Details are in the link below. Also, please remember that we will be taking another group down February 21st through the 26th.
I recently received information from my publisher and my agent that The Children of Now is now in 13 languages and is a bestseller! You will be receiving an e-flash about this book shortly if you are not familiar with it yet. Please feel free to forward it to everyone you know. I am hearing from Doctors, Psychologists, Teachers, Parents and all manner of caregivers how much this information is helping! The Children of Now is about the Children, for the Children. They need our help! The sequel, Conversations with the Children of Now will be out in February. This new book brings laughter and tears to the reader as 15 of the Children of Now talk about life, death, love, God, 2012, healing our world, humanity and everything in between. We pulled out all of the stops, the kids and me. I hope that you enjoy it! It is available for preorder on Amazon.com and by now, most of your favorite bookstores. Thank you for your e-mails, comments and sharing of these works. You are amazing!
Also, as I have done every year as a thank you, I am once again offering personal sessions at buy one get one free. I only do this once a year and it is to show my appreciation for your support. I don't care if you want to share the sessions as gifts via gift certificates or if you would like to share with a friend. I am not setting a limit to how many you can order. I will be booking these sessions on a first come first serve basis to begin in February. Happy holidays! I hope this helps some of you who might not otherwise get to me!
Also, please remember that there are many items in the spiritlite.com gift store that would make spectacular gifts for any holiday or just because...
From my heart to yours, thank you for being there! I wish you laughter in your days, joy in your hearts and love in everything that you do.
Dr. Meg
Meg Blackburn Losey, Ph.D.

***
Message from the Masters
November 27th, 2007
Antui anshallah, Ansi asi asi asi!
Greeting from that which is light from our light with yours!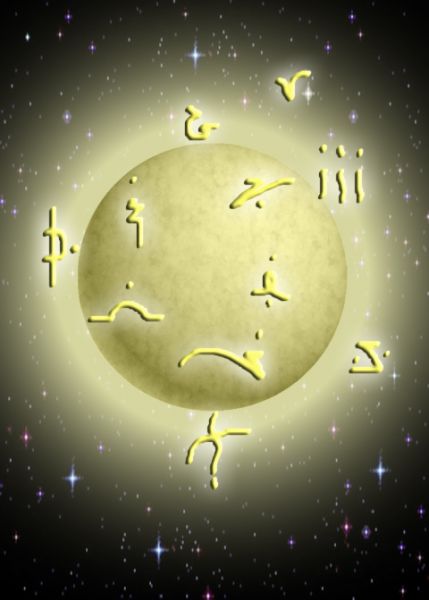 We have brought to you this day, the symbol of the unfolding of humanity. These symbols when used in conjunction with each other, create an opening, as if an internal star gate opens within your states of consciousness. An opening to expansion of the realities which you are. An awareness of the infinite potential that is available to you. An impetus to the creative aspects which are you as the creator you have always sought. Utilize these symbols if you wish toward that which you intend yourselves to be. Use the symbols to bring to you the memories of what you already are. And use the symbols to let go of what you are not. They are a gift to you. An initiation to the coming times.
It is that you are changing. That which are your receptors to accept the incoming changes are alive. They are awakened. Within your energy fields has lain dormant for many millennia, particles of your Source which awaited the signaling of the current times. Those times are upon you.
At the same time, within your DNA, ancient protein combinations that go all of the way back to your manifested beginning, the beginnings of your species awaken as well. Those proteins are combined as segments within your DNA strands. As they awaken, other parts of your DNA are signaled and reminded of your Galactic origins. Your consciousness responds and as it does, you become capable of greater awareness than you have imagined. This phenomenon is not limited to a gifted few, but is across the board and is global.
Not only will your sensitivities heighten, you will begin to witness global change. Peace upon nations. The courage of some of your world leaders to stand up and speak out for that which is right in the name of all people. That which is necessary in the name of humanity. That which must occur for the survival of your world. It is time to put an end to issues of dissimilarity and to bring together the perception that all human beings deserve what they need and then some.
As your consciousness expands and awareness becomes forefront, your perceptions of what is right and wrong will change. Your perceptions of what is acceptable will narrow and what is truth will be evident in spite of perhaps information otherwise. Have courage Dear Ones. Within you is enfolded the entirety of creation. How can you be wrong if you are created of perfection? Further, how can you be wrong when you are an integral part of all that is and has ever been? Every choice that you make, every energy that you expend and receive, contributes to the experience of the living entirety, the One. That being said, you can make no wrong choice, only provide opportunities for your experience!
Our question to you is will you act in your truth, bringing it forward, or will you remain unheard, not minded by others? Do you know that what you feel, what you know, is felt and known by more than you think? Imagine if you spoke your truth and there was no negative consequence. You were not judged, rejected or abandoned just because you said what you really meant. Imagine if your internal musings were those of others as well. They are you know.
As the initiation of the symbols takes place within your energy fields, there will be a Galactic response. In February there comes an opening of intergalactic proportions. An opening of the Linain Star Gate Series. This opening begins just beyond Andromeda and connects through dimension after dimension until all of the gates are open from the Andromedan crossing to the Linain star system. As with your solar system, there are planets in the Linain system which are no longer capable of sustaining life. There is, however, a small planet called U1732.011 which has recently (meaning recently in glactic time, not earth time which truly does not exist!) developed an ecosystem capable of sustaining life. The atmosphere has a higher helium density than does yours, and is heavier with hydrogen, but the similarities are remarkably similar. The beings who reside there are similar in appearance to the Pleidians except in height. The Linains are less in height.
The Linain stargate system is important not so much for its final destination, but for the corridors that it rejoins in its reopening. One of the most ancient series, in fact, the original series of stargates is connected by the Linain corridor. What this means is that the light which carries through this corridor series also brings the ancient memories of the before times. In the before times, each of you were beings of Light. There was no need for manifest existence. That came later. Healing and teaching utilizing the pyramid temples was guided by the Masters of all Masters. These being utilized the very basic construct of all creation to bring forward transmutation on command. This energy will soon be available to you.
This event will occur beginning on February 16th, 2008 at 5:03:23 am GMT and will culminate to full open status on February 19th at 6:02:037 pm GMT. Some of you may feel an internal pulling as your particulates reorder to the universal change as the Linian stargate system opens. The pattern of travel is an arc so as this arc way opens, there will be a vaccum effect universally. Some of you may begin to feel this as much as five days ahead of the opening. As the Stargate system fully opens and balancing occurs, normal balance will occur within you. Some of you may feel a sense of expansion. Allow this to lead you to that which comes. Some of you bear the souls of these ancient beings. Many of you have gathered upon your earth at this time to sustain the constancy of change and to instigate consciousness awareness in such a way that this awareness becomes the norm rather than that which is not.
Call upon the energy of the four sided pyramids. Utilize the exercises that we gave you previously. Become that from which you are created. You have the power of all creation any time you desire. Do not fear that which you do not know or cannot see or feel. It is no less real. It is all perception