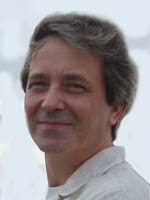 Flint
Flint is a New Consciousness Teacher, Spiritual Guide and Alternative Healing Practitioner.

Flint has been a facilitator and teacher of the spiritual journey since 1980. Originally from Vancouver, Canada, he has studied approaches to mind, body and spirit with many gifted teachers worldwide. During extended travel to more than 40 countries, he practiced various spiritual arts with Tibetan Lamas, Hawaiian Kahunas, Brazilian Shamans and Filipino Healers and was initiated into several spiritual paths and shamanic apprenticeships.

Flint directs Awaken Lyceum which offers key skills training to enhance inner exploration and connections to deeper self, spirit and nature. Since 1993, he has led public guided meditations, talks and workshops in Tokyo and around Japan, encouraging inner light, creative imagination and self-healing.

Flint specializes in guiding the inner process of spiritual reconnection with great respect for each person's path and sovereignty. The result is greater self-confidence and self knowledge, and the freedom to expand and explore, which are indispensable for true spiritual awakening.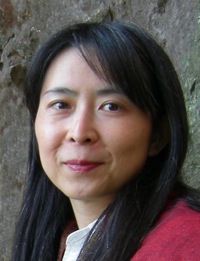 Noriko
Noriko is a coordinator and translator at Awaken Lyceum. She is a natural communicator and enjoys linking people to opportunities for healing and self-expression. She is also responsible for community learning and e-Learning.

Noriko also teaches Awakening English and dance classes and offers counseling service to help people remember and express their natural states of being.