January to May 2012

Hope in the New Era - Tokyo - May 30
Using Your Heart to Create a New Life Style
• Spiritual Forecast - June 2012
• Using Your Heart View Towards a New Life Style
• Share your progress with others
• Inner Journey
Date: Wednesday, May 30, 1:30 pm to 4:30 pm
Place : Asagaya Shoko-Kaikan
Fee: 3,000 yen

Afterlife - Ise - May 6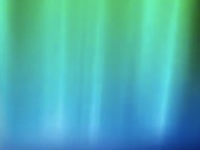 Afterlife - Beyond the Veil
Flint will talk about Afterlife based on his experience as a Transion Guide. Receive new insights towards death, birth and life.
• Where do we go when we die?
• Spiritual Forecast - May 2012
• Inner Journey
Date: Sunday, May 6, 1:00 pm to 4:00 pm
Place : Mie, Watarai-gun, Tamaki
Fee: 3,000 yen

Golden Week Retreat - Iga-Ueno - April 29, 30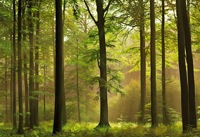 New Vision for 2013
Our planet is being prepared for transformation and upliftment to a new frequency of evolution. Worldwide climate is changing that reflects new energy from our Sun. All planets in our solar system are also experiencing new changes. Time itself is speeding up.
Human consciousness is unfolding like a butterfly, awakening from transformational sleep. We know deep within us that we came here with a purpose to experience this shift, to create something new. Now is the time.
In this retreat you will be led inward to explore deeper mind, heart and intuition in nature. Deeper sessions will often be challenging and invite self-examination to clear old beliefs as we open to a new sense of truth and spirit within.
Work at your own pace with inner guidance to accomplish tasks that will broaden your inner vision. These visionary shamanic journeys are based on Huna and currently evolving spiritual teachings.
• Ascension Practice basic
• Vertical Consciousness
• Alignment - Unplugging from external
• Heart based awareness
• Heart Vision Quest
Date: April 29, 30, 2012
Place : Mie, Iga-Ueno city
Fee: 30,000 yen

Cherry Heart Vision - Tokyo - April 8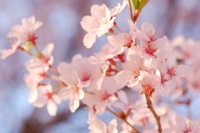 Mini Vision Quest in Nature - Afternoon
Enjoy an afternoon Vision Quest amid the beauty of cherry blossoms in Zenpukuji Park near Asagaya.
Turn off your keitai, calm your mind and tune into your inner network for messages during this quality time in nature.
Let the Earth Spirit help clarify your choice and direction through the beauty of nature and symbols that come to you during your walking meditation. Bring back hints for your Spring Vision as a reminder in your daily life.
Date: Sunday, April 8, 3:00 pm to 5:00 pm
Place : Asagaya-Zenpukuji-River Park
Fee: 1,111 yen
Evening Inner Journey - Cherry Heart Vision
This theme has become one of Flint's classics that we practice each year to honor the cherry blossoms.
The gateway between our inner and outer mind often invites symbols and omens to guide us when we pay attention and focus our intent. During this evening meditation you can further explore connections to your inner spirit and Earth through symbology and intuition. Everyone welcome.
Date: Sunday, April 8, 2012 6:00 pm to 9:00 pm
Place : Asagaya Shoko-Kaikan
Fee: 3,000 yen

Inquiry
Email: nikoniko@gol.com
What is New Earth?



Click to Play

Sound File (864K)
« 3 min 39 sec
What is your New Vision?



Click to Play

Sound File (728K)
« 3 min 5 sec

Spring Clearing - Tokyo - March 7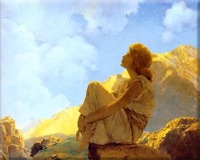 Welcome Back After Hibernation!
• Spiritual Forecast - Spring 2012
• The Mini Life Review you may be going through
• Share your progress with others
• Inner Journey for Spring Clearing
Date: Wednesday, March 7, 1:30 pm to 4:30 pm
Place : Asagaya Shoko-Kaikan
Fee: 3,000 yen

Awakening Your Awareness - Tokyo - February 4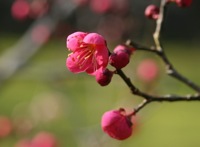 • Spiritual Forecast February 2012
• Awakening your Awareness in this important transition time
• Share and QA
• Inner Journey to expand your Heart Awareness
Date: Saturday, Feb 4, 6:00 pm to 9:00 pm
Place : Asagaya Shoko-Kaikan
Fee: 3,000 yen

Soul Transitions - Tokyo - January 15
A new perspective towards death
In this workshop Flint will present a new perspective towards death and spiritual care based on his experience as a transition guide..
Long ago, in very ancient cultures, death was more fully understood as a transition, from one stage of life to the next. In fact, this transition was celebrated, and the spirit would be royally escorted and welcomed back to a higher, expansive place in the next realms. Special transition guides, often working as teams, were honored to safely escort a soul back to it's natural point of origin, past the turmoil and distractions of the lower, near realms. And there, on the highest planes, they were met and welcomed by the angelic members of their true spiritual family.
Flint assists those who are making the transition into Death, as a guide on their journey through the non-physical realms. He has undergone specific shamanic training over many years with various teachers around the world, including inner masters who deal with this work. Flint is also a graduate of both Adamus Saint-Germain's DreamWalker School and Overlight Transition Facilitation Training. He offers his unique and personal transition guidance for this new era of spiritual awakening.
• A truer understanding of the death process
• Introduction of actual transition cases
Date: Sunday, January 15, 2012 12:45 pm to 14:45 pm
Place : Kagurazaka
Fee: 4,000 yen

Shifting into New Consciousness

More people are now awakening from an old way of perceiving self and the world.
A new perspective includes sovereignty and spirit, empowerment and higher understanding.
It honors life and begins to replace the love of power with the power of love.

Our curriculum shares four foundational pillars of support to awaken inner vision and self mastery.
Any course may draw on several of these main themes. More...

Previous news ... 2011 page