Ashuu No Mori - Giant Trees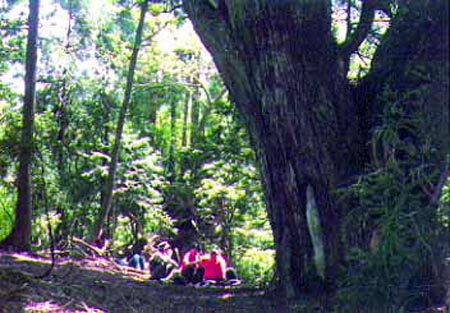 Ashuu No Mori is a special forest high in the mountains north of Kyoto where some of Japan's largest and oldest known trees reside. These majestic beings are thousands of years old and it's an honor to visit them.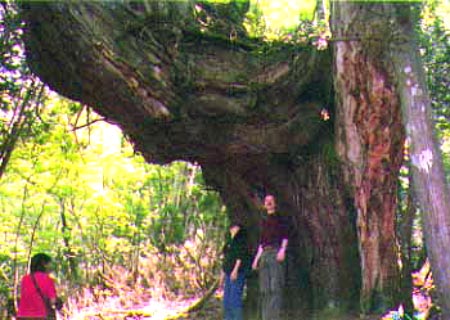 These trees command respect while standing on their roots and knowing they have witnessed so many continual seasons in one spot on Earth. Even scarred by lightening, they have persevered through time.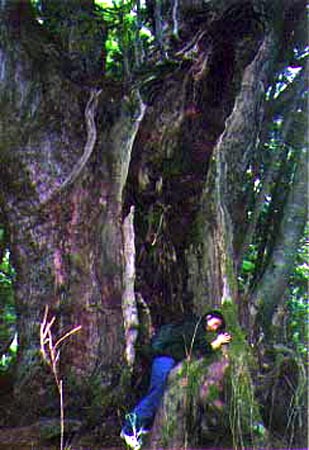 They are growing in an area with a lower measure of Earth's normal magnetic force. It's easy to relax here and feel the life and abundance of the forest. Hug a Grandfather of the Earth and snooze on the green moss!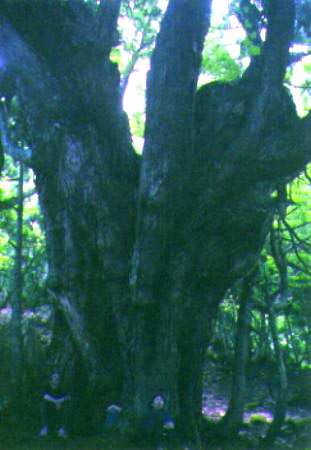 Getting there - From Demachiyanagi station in Kyoto take a 2 hour bus-ride north to Hirogawara. The forest is another 1.5 hours hike in, and you'll need a local guide. Get more info at http://www.f7.dion.ne.jp/~asiu/index.htm