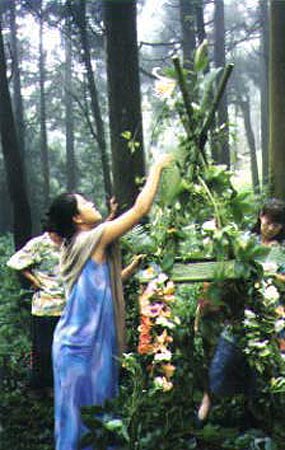 Preparing the offering altar in the middle of the rain forest. Two days of preparation were required to locate a good site on the side of the volcano, clear the dense undergrowth, cut the bamboo for the altar, and collect flowers and materials for the ceremony.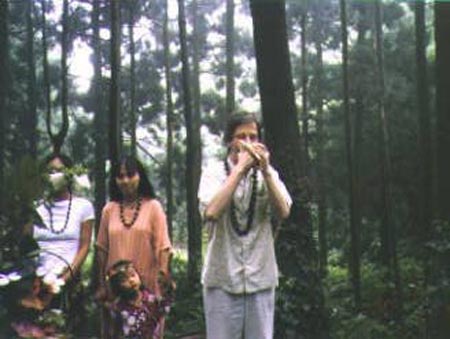 Blowing the conch to begin the ceremony. Invocations to the island's deities and guardians were then offered. The purpose of the ceremony was to affirm abundance and gratitude among the islanders and to unite Oshima's six villages in spirit.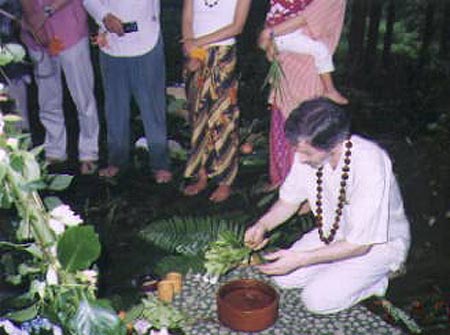 The Water Blessing Ritual. First the water was blessed with everyone's participation, then each was offered a ritual drink in order to join the circle in spirit.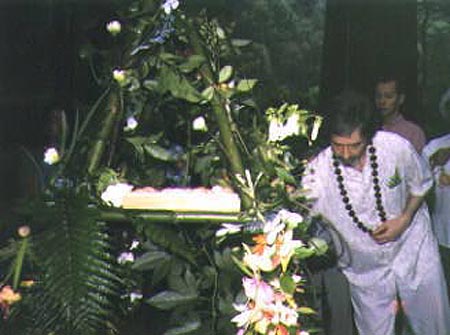 Blessing the altar with ferns and water and sacred chants. The altar was decorated with local flowers and lei's, ferns and vines.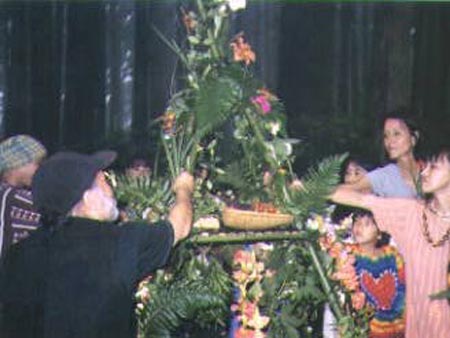 Each person placed a symbolic offering of abundance, including more flowers, sea shells, home-grown and wild fruits and vegetables. The result was a rich display of many of the island's natural gifts - so much to be thankful for!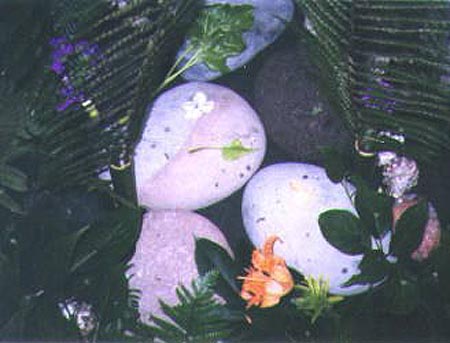 Six stones were placed in a circle at the base of the altar. These represented the six villages around the coastline of Oshima. A seventh central stone represented Mihara-yama, the central volcano. The configuration symbolized unity among the villages.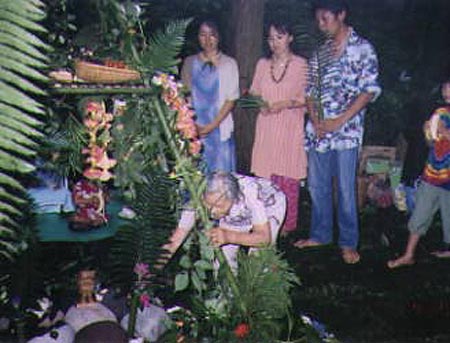 A representative from each of the villages was present to place a special plume of fern and bamboo as a further offering of agreement, cooperation and abundance.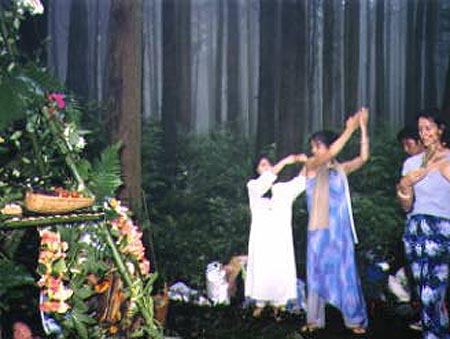 Some final Hula in this beautiful, peaceful setting, at the close of the ceremony. A very memorable day in a special place experiencing the essence of Oshima.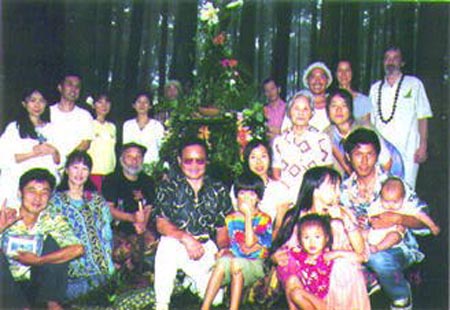 Aloha!