KUMANO
New Year Special Retreat
January 12, 13, 14, 2002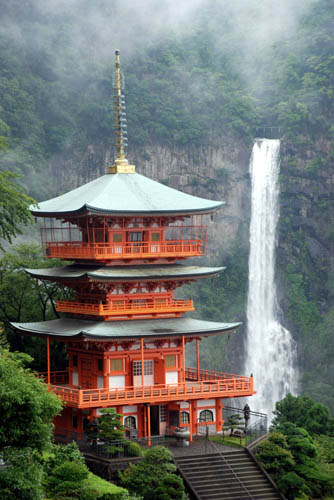 Since ancient times, Kumano has been one of the most prominent spiritual sanctuaries for the people of Japan. Kumano is renowned as a most powerful natural energy point, and a place to contemplate the subtle forces of nature. Because of Kumano's mountainous isolation, the area has attained an air of divinity. Come and enjoy the mountains, the mysterious ancient cedar forests, and Nachi Falls - the highest waterfalls in Japan with new friends for three memorable days of relaxation and expansion.
Huna - The Ancient Art of Inner Light
Huna is a spiritual knowledge, thousands of years old, that explains our deeper mind and our connections to nature, spirit and the universe. An understanding of Huna accelerates personal growth, expansion of inner light and the ability to help others, guiding us to develop our talents, abilites and intuition.
This 3-day Huna Retreat will be a mix of both basic and advanced work, and as always, something new. In Kumano we will focus on various energies and "mononoke" within nature. The three aspects of human mind will be reviewed and special principles and practices will be given to expand awareness, remove limiting beliefs, and develop a closer relationship with Higher Self.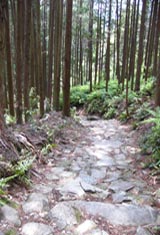 Workshop topics will be chosen from the following:
Connecting and communicating with nature
Subtle energy, tuning and resonance
Focusing your mind and awareness
Nature and healing
Shamanic inner journeys
Communicating with deeper self
Improving health and memory
Expanding expectations and decisions
Creating successful relationships
Strengthening self confidence
Creating the reality you want
Meeting your spirit guides
The Heart and Higher Self
Facilitator: Flint Keao Flintoft

KUMANO - New Year Special Retreat -- January 12, 13, 14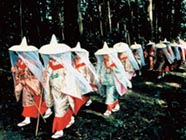 Begin your New Year exploring the natural energies and mysteries of Kumano! A few hours south of Ise in Wakayama prefecture, Kumano is renowned as a most powerful natural energy point in Japan, and a place to contemplate, feel and experience the mysterious subtle forces of Mother Nature.
For three expansive days, we will practice at Seiganto-ji - the first of thirty-three sacred pilgrimage temples in western Japan. This temple is located beside Nachi waterfall, the highest waterfall in Japan, surrounded by mysterious ancient cedar forests. Come and welcome the New Year at this beautiful retreat!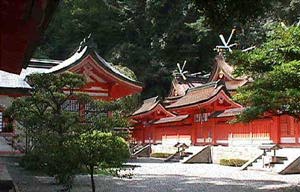 WHERE:
"Seiganto-ji Sonsho-in"
Nachikatsuura-cho,
Wakayama-ken
Tel: 07355-5-0331

Two nights accommodation provided.
Local vegetarian breakfast and dinner.
TRANSPORT: 3.5 hrs from Osaka or Nagoya
+ 30 min bus from JR Kiikatsuura Station.

The vacant seats of limited express trains to and from Kiikatsuura are few. Please check the information on this Japanese website:
http://www.jr-odekake.net/

WHEN: Jan 12, 13, 14 - 2002
12th from 2 pm, 14th to 3 pm.

COST: 48,000 yen

Please contact us for reservation details »