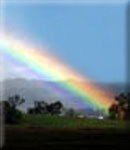 Distant Healing for yourself or loved ones abroad relieves physical, mental and emotional symptoms and enables faster healing for a wide variety of complaints. From specific pain relief to clearing of blocked energy and depression, recipients have experienced lasting benefits from this style of healing, anywhere in the world. Spiritual help can make a difference.
Coordinate time-zones and your location details by phone or email before your appointment, then relax in the privacy of your own home during treatment. A wonderful gift for yourself or ask on behalf of someone in need.
An email report will be sent with further advice after the session. Multiple sessions are even more beneficial. Continuous monthly service is also offered and enjoyed by many of our recipients around the world.
Each session: 1 hour

Frequently Asked Questions
Q: How do I prepare for a session?
A: You'll be sent helpful instructions by email or over the phone before your session. You'll be asked to simply lie down in a quiet place and relax as deeply as possible into a meditative state. We ask that you try your best to meet these higher spiritual energies halfway, by opening your mind and heart to inner refreshment.
Q: Is it OK to fall asleep during the session?
A: It's normal to fall asleep briefly at times during the session but try to remain awake and meditative, focusing on an inner scene and peaceful thoughts.
Q: Can I move around or leave the room during the session?
A: Yes, you can leave the room for a short time, but come back as soon as possible. You can move around in your room as much as you like, in fact you may feel like stretching parts of your body or rolling into a different position as the energy begins to move. Do whatever you need to do to feel comfortable.
Q: Will I feel something immediately?
A: You may begin to feel energy or sensations quite soon after the beginning of your session. If you have trouble relaxing you may not feel anything until the end of the session or even later after a short nap during the day. Each person has a different experience based on their current needs and condition. As you relax you'll find the energy flowing more easily.
Q: Can I request a session for someone who is bedridden or unable to ask for themselves?
A: Yes, provided that you have their consent, or feel you are a responsible caretaker or guardian, asking on their behalf.
Q: Will medication/drugs affect the results of the session?
A: The recipient may be less sensitive to the feeling of the energy, however good results are still experienced, often with a slight delay. If you are currently taking medication that will allow a pause, try to refrain for a short time before and during your session, in order to be clear as possible.
Q: What is unique about your distant healing?
A: This style of spiritual healing is actually quite ancient. It is not a blind transmission of energy sent as a general blessing. It is a resonant reading of your energetic condition at various levels, in order to determine the probable cause of complaints. Precise work to balance the condition is then performed. A brief report of the session will be sent by email.

Impressions »


Please contact here to inquire or reserve a session for you.