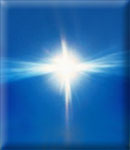 Crystalline Alignment is a combination of Crystalline Lightwork and subtle bodywork that introduces Unity Energy to the outer layers of consciousness. By introducing this energy into your field of consciousness or personal template, the Light Codes contained within the energy initiate a reconnection between the spiritual, energetic and physical bodies.
Thus begins an inner process that speeds the clearing of distortions and confusion through new realizations, and a feeling of increasing clarity and self-containment.
During the session you will have time to experience your own inner journey and exploration while the light and space is held for you.
Recipients often report a feeling of a "cocoon of light" around them during the session, plus a feeling of energy that is reminding them of their deeper truths. They also report a stronger sense of grounding and presence within their physical being.
This alignment continues to work as a reference signal that helps to clear and stabilize various states within and align with greater Spirit.
Crystalline Alignment is available upon request within most sessions.

Frequently Asked Questions
Q: What is Crystalline Energy?
A: Recently a new energy has been influencing consciousness on Earth. This energy is working at a subtle level in Higher Consciousness, beginning to harmonize many areas of mind and spirit, and accelerating change on the planet. It is simply known as the New Energy for many who have been watching, and it originates from a plane above the human mind in a place known as the Crystalline Realm. The Ascended Masters have stated that this is truly a New Energy -- this is first time we have experienced it on Earth. It is beyond duality and those energies that include the usual polarities of plus and minus, push and pull. It is a unifying, Unity energy, that is here to assist us into the New Era of Light.
Q: Is this a type of DNA Activation?
A: This is not the specific intent of the session, however there are many benefits when we work with the Light Codes that are coming in now. They are like a download of new spiritual software -- a new operating system that requires time to install and learn how to use.
Q: Is this related to Crystal Healing?
A: No, crystals are not used during this session.
Q: How do I prepare for a session?
A: Prepare as you would for other Bodywork or Inner Journey sessions (see Session Prep).You'll be assisted into a relaxed, meditative state during the session. We ask that you try your best to meet these energies halfway, by opening your mind and heart.

Impressions
It was like Light dissolved unnecessary things I had during the session. I could see light sparkling and received it with gratitude. I am now able to talk with my inner self instead of being only in the world of thinking.

-- K.N. - Nara
***
I think it is really hard to describe such a high vibrational energy with limited vibration which means "words", but I will try. As the days pass I feel that the special feeling I received at that time is gradually being stabilized in my daily life. As a general impression, I got my power back. It was a sense of integration of my energy which I scattered here and there. As for the therapy I am doing, I could have a better understanding for my clients when I touched them. I think I could approach them more deeply.

-- M.M. - Yokohama
***
I felt indescribable safety and a secure feeling like being surrounded by a cocoon. I am back to my body. I am back to my natural self. My confused feeling and mental state could be cleared. My physical posture improved and relaxed very naturally.

-- Y.O. - Kanagawa
***
After this session, I can stay in my core, feeling stable without being disturbed by other people around me or the news in the world. I have a satisfied feeling which tells me that I don't need to take energy from somebody or something else. Surprisingly, my diet has been changing since then.

-- A.N. - Tokyo
***
I got my power back thanks to this session. I received a feeling of returning to my natural state of alignment, by transformation of the roots of my consciousness through my own awareness. I know my transformation happens by remembering and connecting with my source.

-- C.S. - Kyoto
***
I think this session is for those who are seeking something new, after experiencing various kinds of healing modalities. I found that this session and the energy engaged is different from any kind of healing energy. It is more than that. It's hard to describe, but I think this session helps to clear obstacles to connect to one's true power and remember that we are all responsible for our own health , mind, and spirituality.

-- A.G. - Kyoto
***
Thank you Flint. This is a wonderful compilation of all of your sessions. Your 20 years of experience as a healer, therapist and teacher have helped make this session available now.

-- N.M. - Tokyo
***


Please contact here to inquire or reserve a session for you.